2001 Lord Earl Roberts Team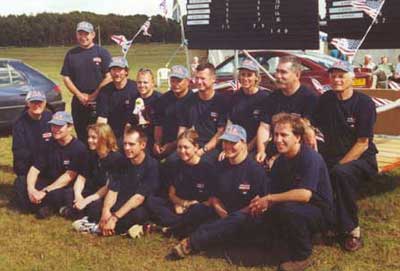 2001 NRA Lord Earl Roberts Team
Front Row: Paul Nordquist, David Johnson, Celeste Green, Erin Gestl, Jamie Beyerle, Cindy Estep, Cory Brunetti.
Back Row: Lance Hopper, Paul Gideon, Shane Barnhart, Butch Sentner, Tony Leone, Team Captain Edie Reynolds, Team Adjutant George Harris, Team Coach Jim Hinkle.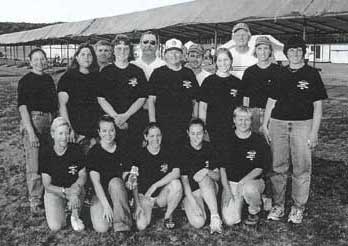 2001 Goodwill Randle Team
Front Row: Martha Kelley, Celeste Green, Jamie Beyerle, Jillian Szymonifka, Cindy Estep.
Middle Row: Captain Dana Knezevich, Michele Makucevich, Michelle Bohren, Ginger McLemore, Becca Dean, Edie Reynolds, Coach Patti Clark
Back Row: Coaches Larry Parker, George Harris, Erin Gestl, Jim Hinkle.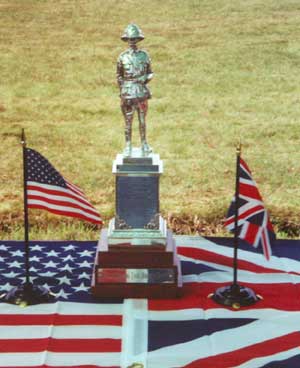 Lord Earl Roberts Trophy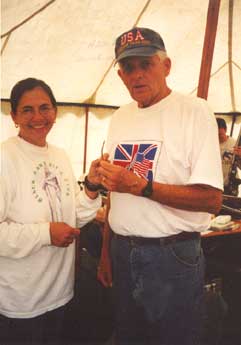 Dana Knezevich (a.k.a. "Dumb American Girl") accepts "The Bent Brush Award" from NRA Lord Earl Roberts Team Coach Jim Hinkle.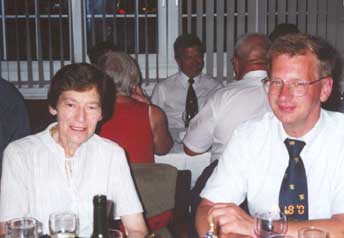 Irene Read and Sir Jeffrey of Doerschler at NRA Banquet.